In 2015, China ended the one-child policy after 35 years, making us—people born in the 80s and 90s—the generation of only children. Inspired by individual experience, this project reflects the contrast between parents' high expectations and the only child's inner world.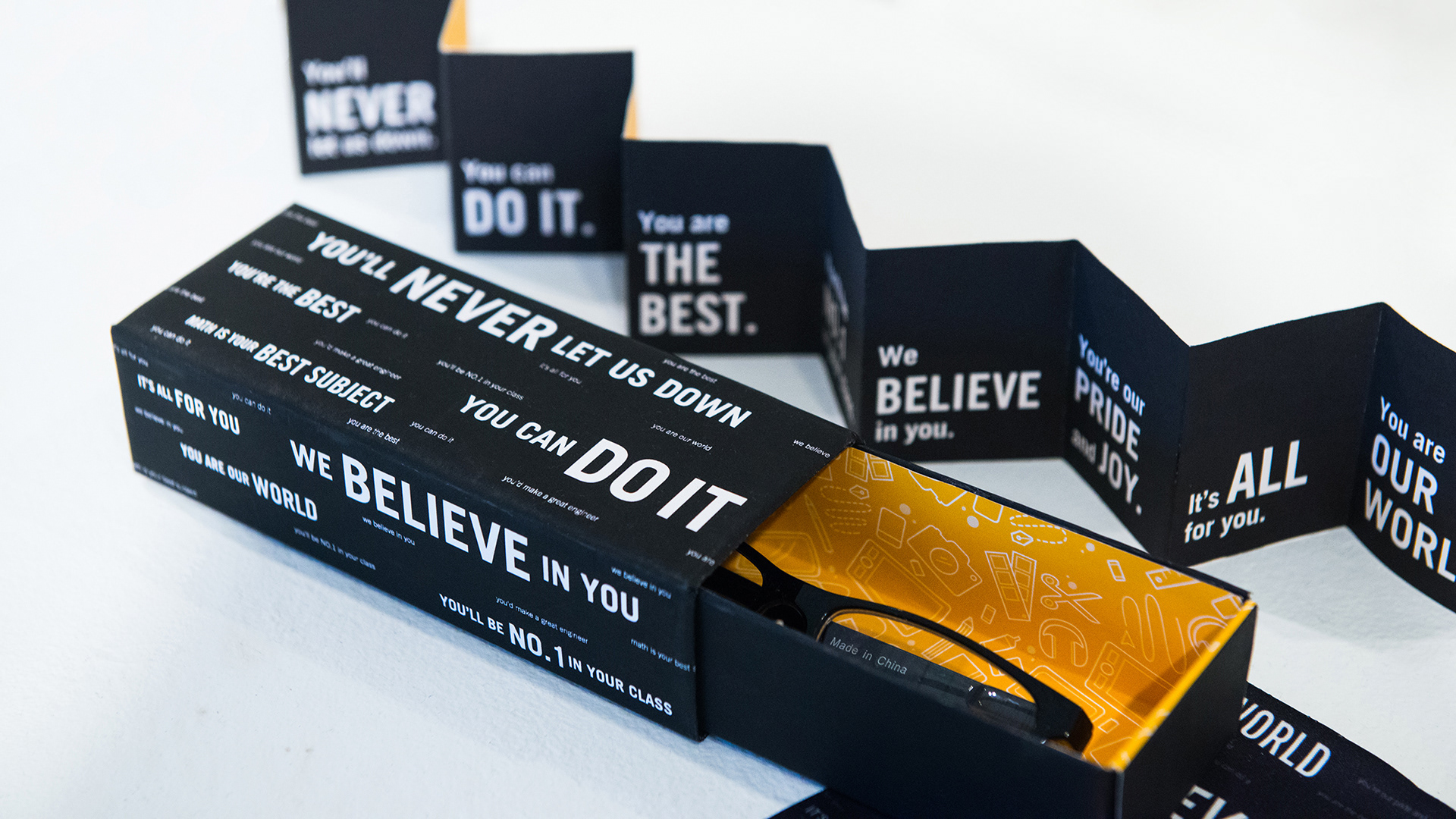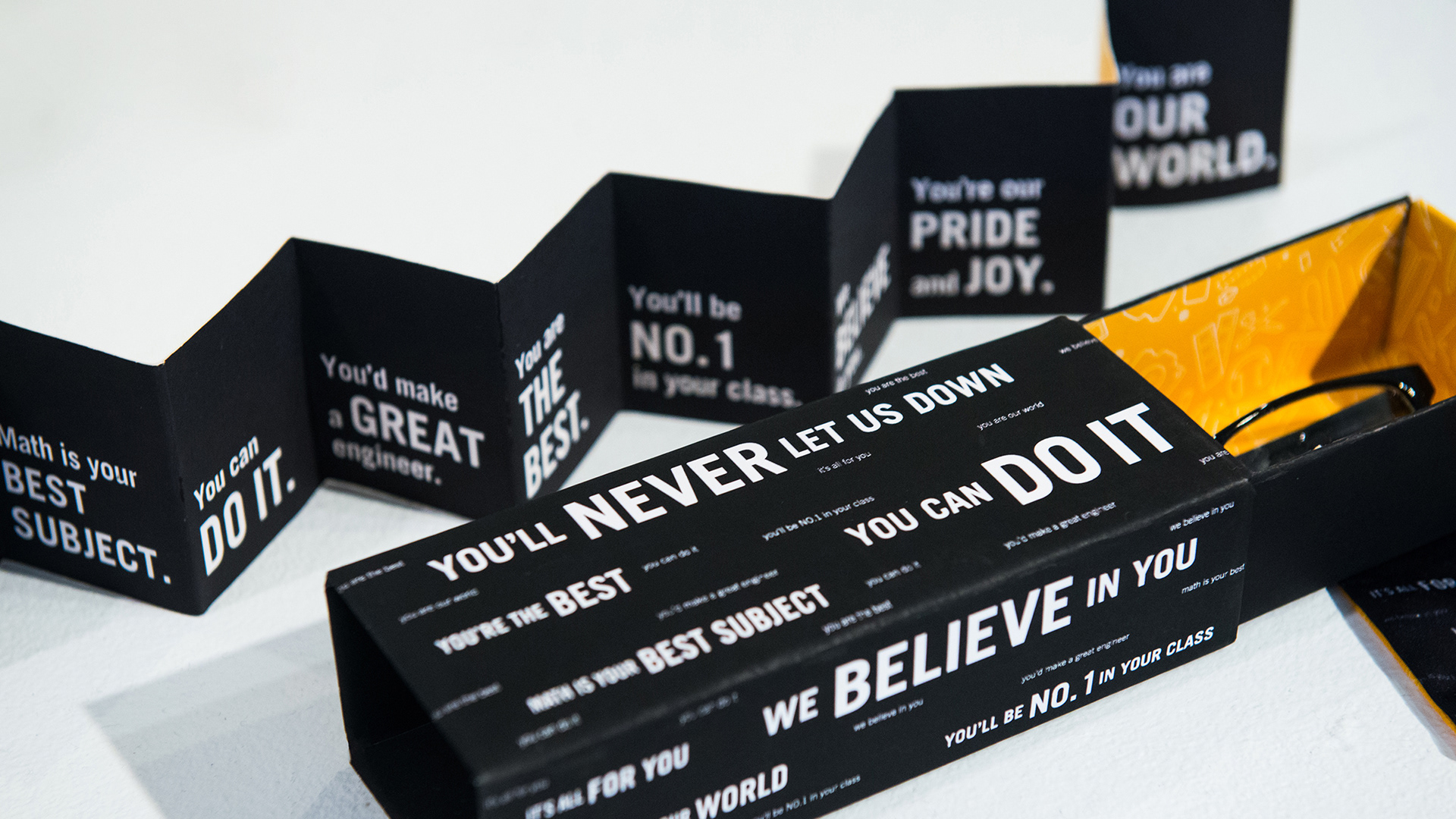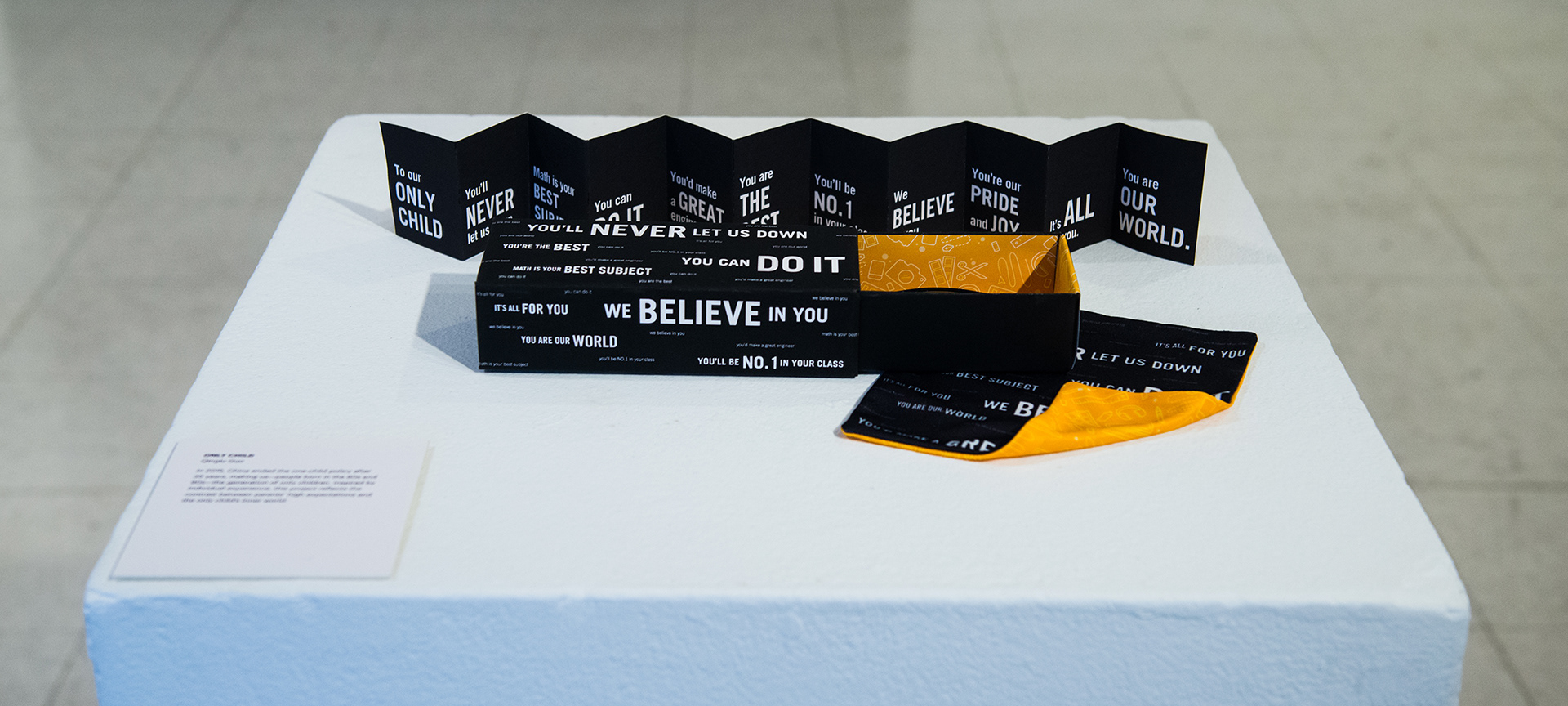 This eyeglasses packaging was designed for a high school girl who is the only child in her family. Her parents have high expectations for her, however, she has her own thoughts and finds passion in art and design. I wanted to reflect the intensity of expectations from parents by using typography, reflect the only child's inner world by using illustration, and show the contrast by using the inside/outside and front side/back side of different vehicles.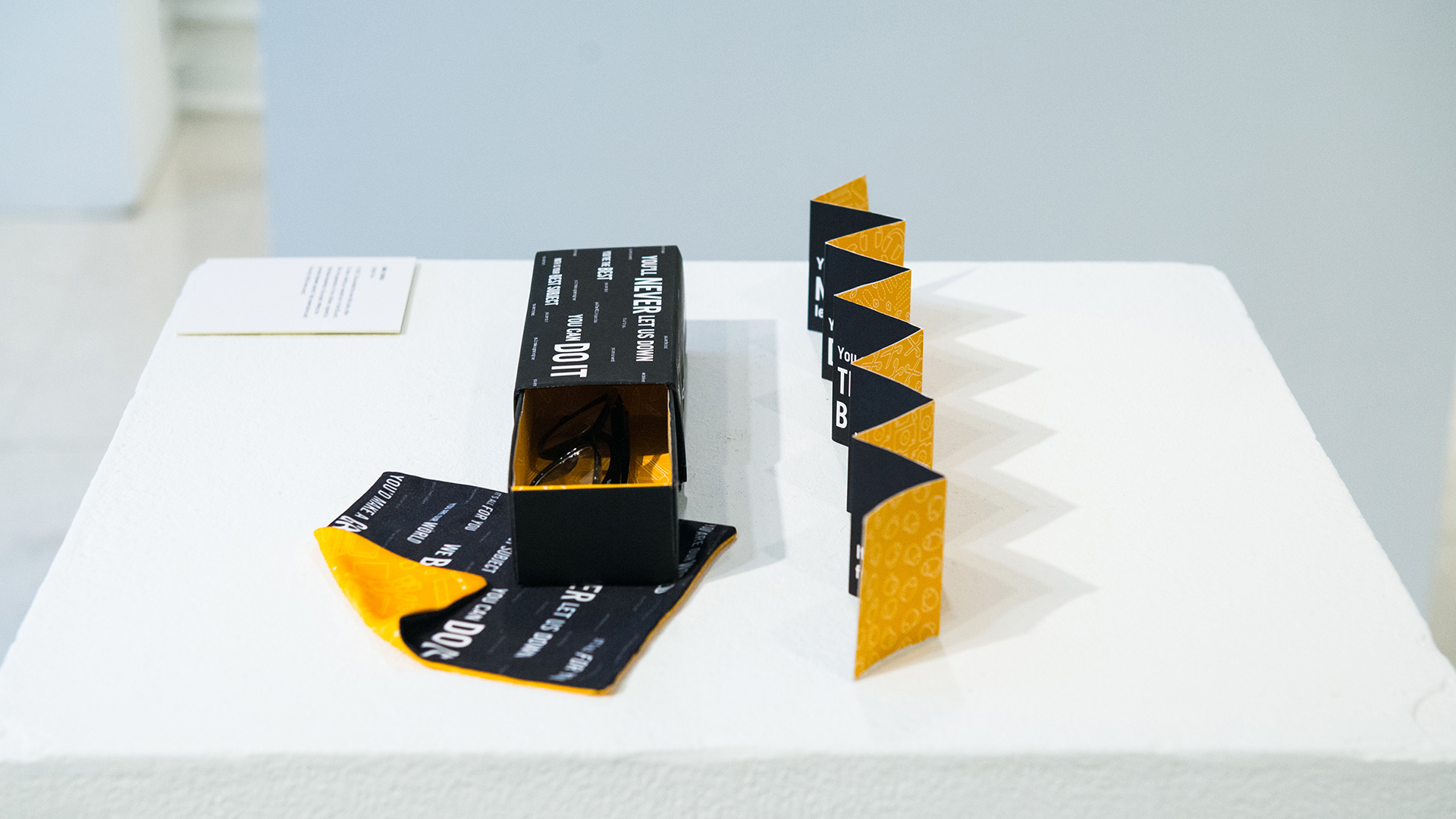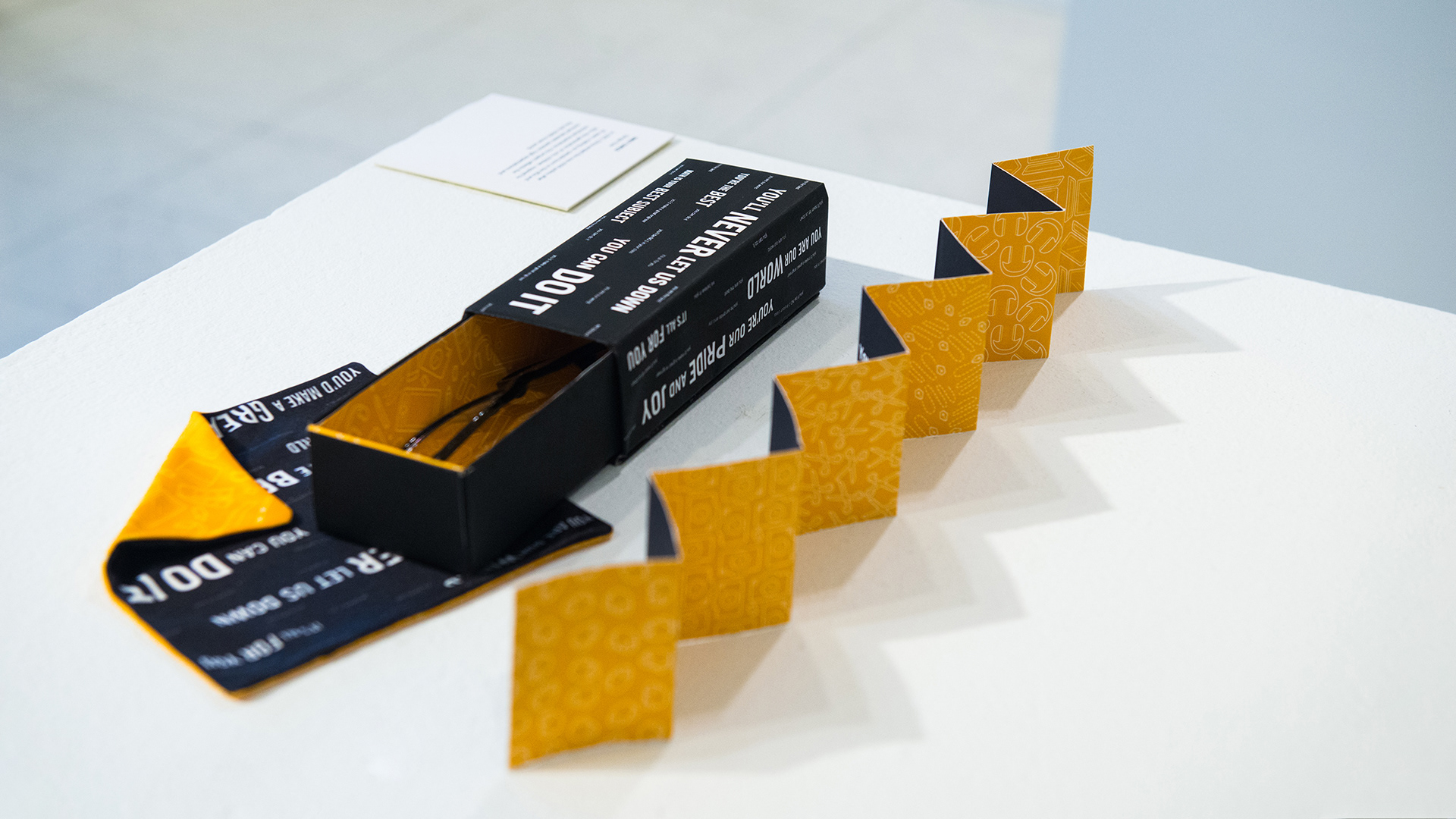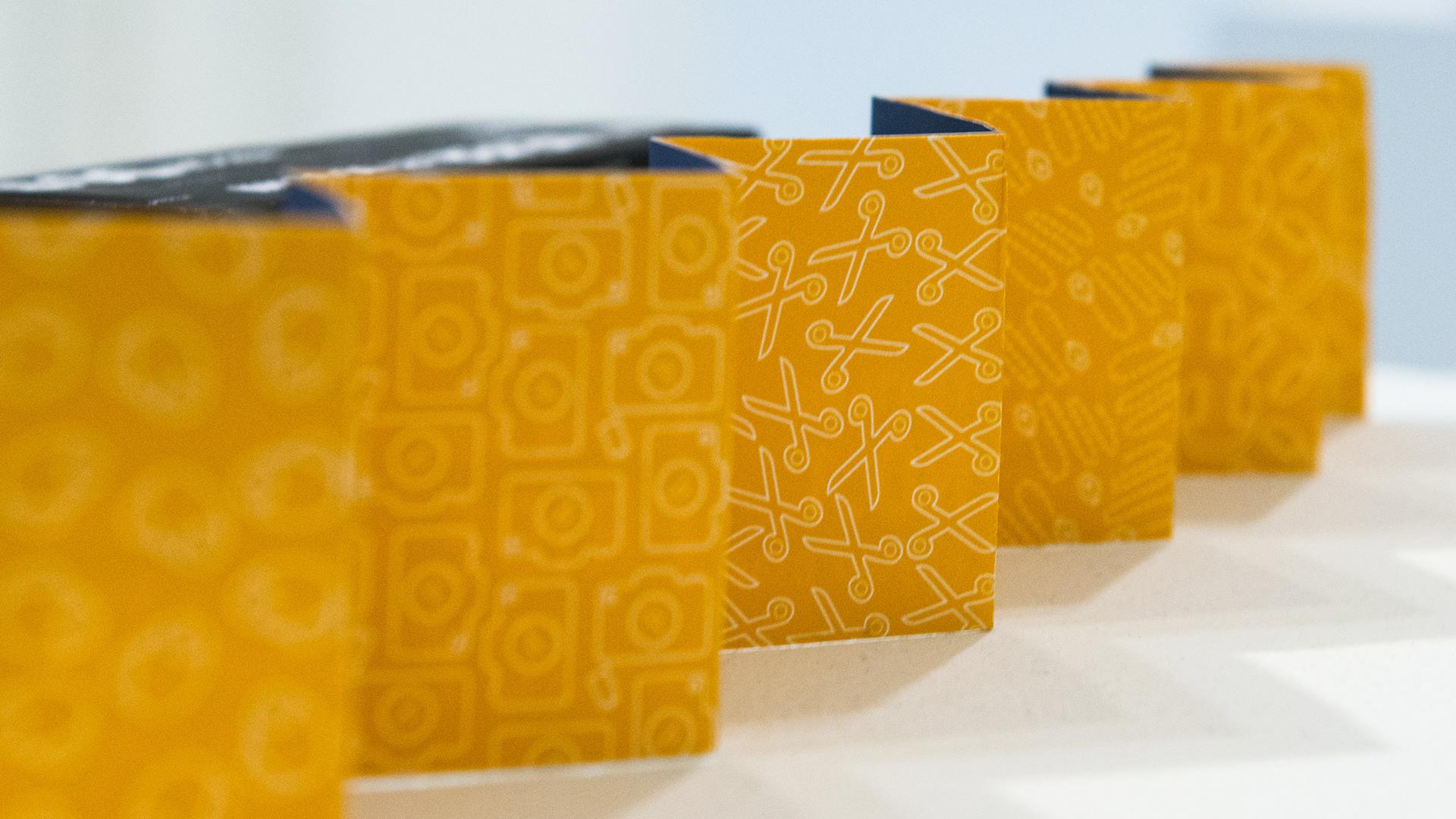 The double-sided poster shares same visual elements with the eyeglasses case, booklet, and cleaning cloth. The front side of the poster is a typography eye chart for parents, and the back side of the poster is an illustration eye chart for the only child.